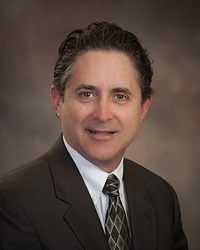 Keith Sheridan
Vice President
I have been in Banking for 33 years. My father was a banker, and I knew at an early age what I wanted to do. I graduated from Kansas University and love to watch KU Basketball. Football is a different story. My wife and I have six kids, and all but one is married. Our unmarried son is an Apache Pilot in the Army and currently serving in the Middle East. We also have four grandchildren and love every minute with them. I play tennis twice a week year-round, and my wife and I just picked up Pickleball, which we like to play socially with friends. We travel every year and most recently made it to Hawaii. Our favorite beach outside of the US is in the Caribbean where we like to snorkel and scuba dive.
P| 913.387.5575 E| ksheridan@farmersbankkc.com
See what customers are saying!