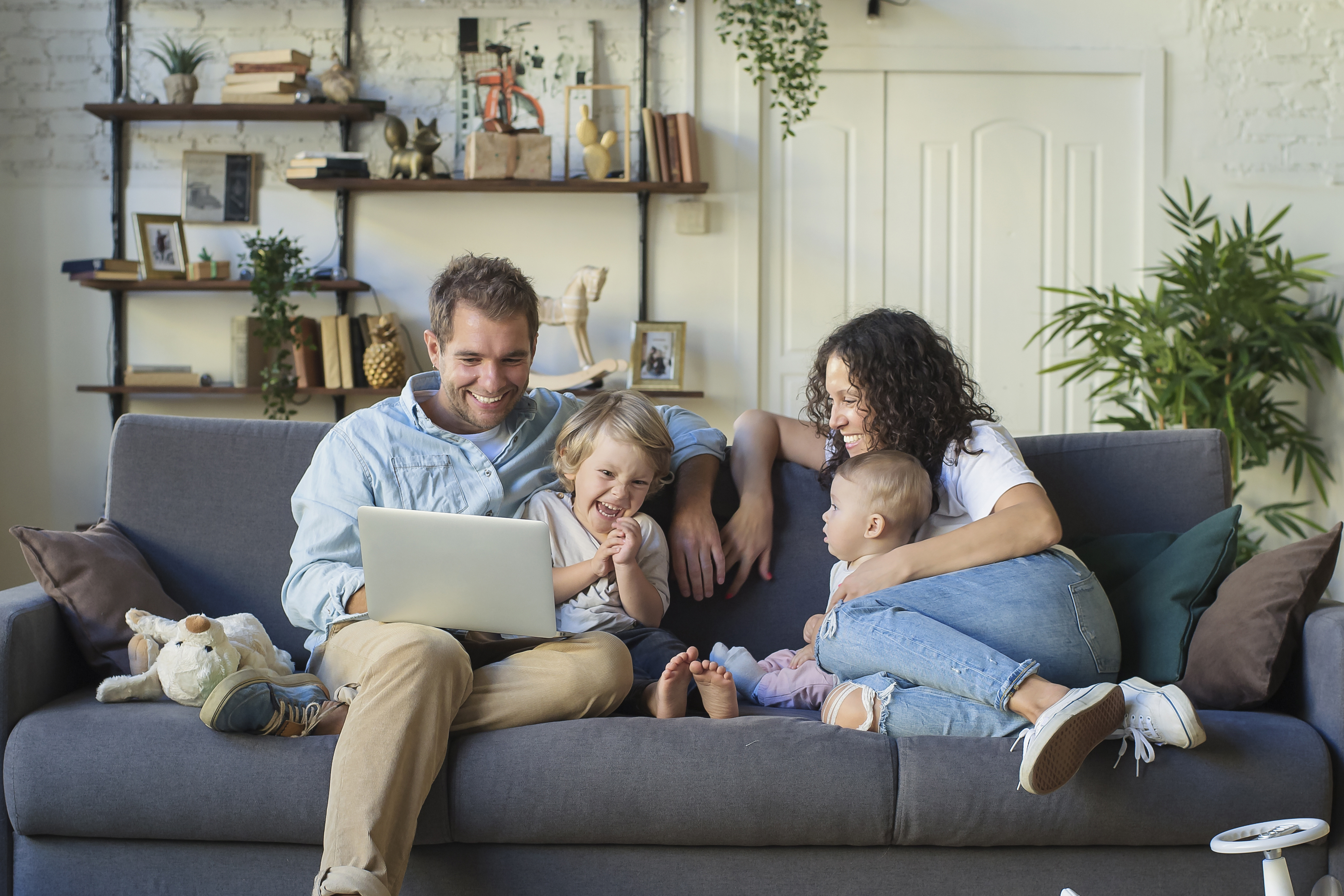 Get Rates
Home Loans: FAQs
Resources to help you conquer your purchase.
Home buying doesn't have to be intimidating. Use these helpful answers, definitions and tips to give you confidence from application to closing.

Q: Do I need great credit to get a mortgage?
A: No, you don't have to have great credit to qualify for a mortgage, but having a good credit score comes with several advantages. More favorable credit will give you better flexibility in the types of mortgages you can choose, can possibly lower your mortgage payment and qualify you for a lower down payment.
Q: How much of a down payment will I need?
A: You may be able to qualify for a mortgage with as little as 3% down. However, there are good reasons for more putting more money down on a home. First, a larger down payment means that you will finance less, meaning that you are paying less interest. Mortgages with high loan-to-value ratios may also require that you pay mortgage insurance premiums, which adds to your monthly costs.
Q: What are the requirements if I receive a gift to help with my down payment?
A: Sometimes a family member or other donor will help out with some or all of your down payment, and they don't expect repayment. If you find yourself in this fortunate situation, you will need that donor to write a letter to your mortgage company letting them know that the money is a gift and not a loan. Specifically, your gift letter should include:
The name, address, and phone number of the donor
The donor's relationship to you as the borrower
The exact amount of the gift
The date that the gift was provided
A statement from the donor that they don't expect repayment
The donor's signature
The address of the property to be purchased
Even with this letter, you might need to provide additional evidence to satisfy a mortgage lender. For example, if you are getting an FHA loan, the donor may also be asked to provide a copy of their bank statement. This is something that you will want to let your donor know about in advance.
Q: What type of mortgage is best for me?
A: You have a choice of several different types of mortgages. Credit-wise, a conventional mortgage is more difficult to qualify for, but an FHA loan can be more costly. A VA loan could be the best choice if you are a veteran, and if you are buying a home in a rural area, you might want to consider a USDA mortgage that doesn't have a down payment requirement. Please reach out to one of our Mortgage Loan Officers today to help find the best fit for your needs.
Q: What is pre-qualification and why is it a good idea?
A: A pre-qualification is a mortgage company's review of your basic finances to determine whether or not you would qualify for a loan. As a general rule, pre-qualifications are based on unverified information that you provide, which means this information will have to be reviewed. Therefore, there is no guarantee of a commitment to lend.
Q: What is the difference between pre-qualification and pre-approval?
A: When a homebuyer has a pre-qualification, they have only provided the lender with some basic financial information which allows them to see which loan programs they might qualify for. When a homebuyer is pre-approved, the lender has reviewed and verified all the information and the documentation needed to approve their loan while they are still looking for their new home. The only condition left in a pre-approval can be finding acceptable property if it has not already been located by the borrower.
Q: What documentation will I need for a mortgage?
A: When you apply for a mortgage, your lender may ask for many different items. As a general rule, you should have the following pieces of documentation prepared to submit with your application:
– Proof of identity, including a driver's license, and Social Security card (or alternate ID)
– Income verification (Last two years' tax returns, several recent pay stubs, W-2s, and 1099s)
– Bank statements
– Proof of funds for closing, including an explanation of the source if not obvious
– A gift letter if any of your down payment is coming from a generous donor.
Q: How long does it take to close a loan?
A: The time to close a loan can vary based on several factors. Mortgage software provider Ellie Mae reports that the average purchase mortgage takes 45 days to close. This time can be shorter or longer depending on your loan and any potential issues that may come up prior to closing.
As a mortgage lender, our number one goal is to have your loan ready for closing. In general, the items that take the longest to receive are the title work, the appraisal, and the items that you need to submit to our office. We try to order the appraisal and title work as soon as possible to avoid delays. When you purchase a home, we commit to doing our best to meet the date agreed upon by you and the seller.
Q: Will my monthly payments change over the term of the loan?
A: This is a possibility. Even when you have a fixed-rate loan, your payment can change because there are escrow portions of your payment that might be variable. For example, your insurance premiums or property taxes might fluctuate, which will cause your payment to change. Of course, a variable-rate loan can also lead to payment changes with interest rate adjustments.
Q: What is an appraisal?
A: An appraisal is the written estimate of your property's current market value. It is based on the current condition of the property and its features, the neighborhood, and data from recent sales of similar properties. The bank needs an appraisal to have written proof of your home's value to justify the amount of the loan that you will receive. Your lender will order the appraisal, but it will be performed by a third-party. There is a fee associated with this service that you are expected to pay to the appraisal company.
Q: What is escrow?
A: When you finance your home with a mortgage, you may be asked to put money into a savings account that guarantees the payment of certain expenses. This account is called an escrow account, and it pays ongoing expenses associated with owning a home such as insurance and taxes. When you close, you will pay a lump sum into this account. A certain amount is added to it each month through your mortgage payments, so when those expenses come due next, there is the proper amount of funds to pay them. Some examples of what can be escrowed are property taxes, homeowners insurance or flood insurance. In some cases, escrowing is required for some or all of these expenses.
Q: How are property taxes paid?
A: Since failing to pay property taxes can result in a lien or even foreclosure, your mortgage company wants to ensure that this expense is paid. Your monthly mortgage payments may include a portion for "prepaids" that are set aside in your escrow account. When your annual or semi-annual tax bill is due, the money is already set aside in your escrow account to make that payment. In some cases, you may be required to escrow for property taxes.
Q: What is PMI and what are its benefits?
A: PMI stands for Private Mortgage Insurance. This is an insurance policy that protects the mortgage lender in the event you default on the loan, and it may be required in some cases. If the amount of your loan is more than 80% of your home's value, your lender is going to require that you have PMI.
This may not sound like a benefit to the borrower, but agreeing to PMI can have several advantages. First, you may be able to get a loan with a lower down payment. Second, you may be able to get your mortgage loan approved quicker. Even if you have the 20% to put down on a home, you might want to use some of those funds for another purpose. With PMI and the different loans available, you have a choice.
Q: Is homeowner's insurance a requirement and, if so, why?
A: Even though insuring your home is the right thing to do, it may also be a requirement if you have a mortgage. When you take out a loan to purchase a home, your lender also has a stake in what happens to the property. If it is damaged or even lost in a disaster, both of your investments would be lost. For this reason, mortgage lenders require that you carry adequate insurance until you pay off your loan. In some cases, you may be required to escrow homeowner's insurance.