Financials
Growth is an important aspect of any business, including banks.
In the banking business, safety and soundness are just as important as growth, which is why our capital account continues to grow stronger as the bank grows larger.
At Farmers Bank of Kansas City we are committed to growth and stability, but our primary focus is providing unparalleled service for our customers, with full-service banking facilities located in the communities we serve. Our largest assets are not shown on our statement because those assets are the customers we serve and our employees!
Asset & Capital Growth (in Millions)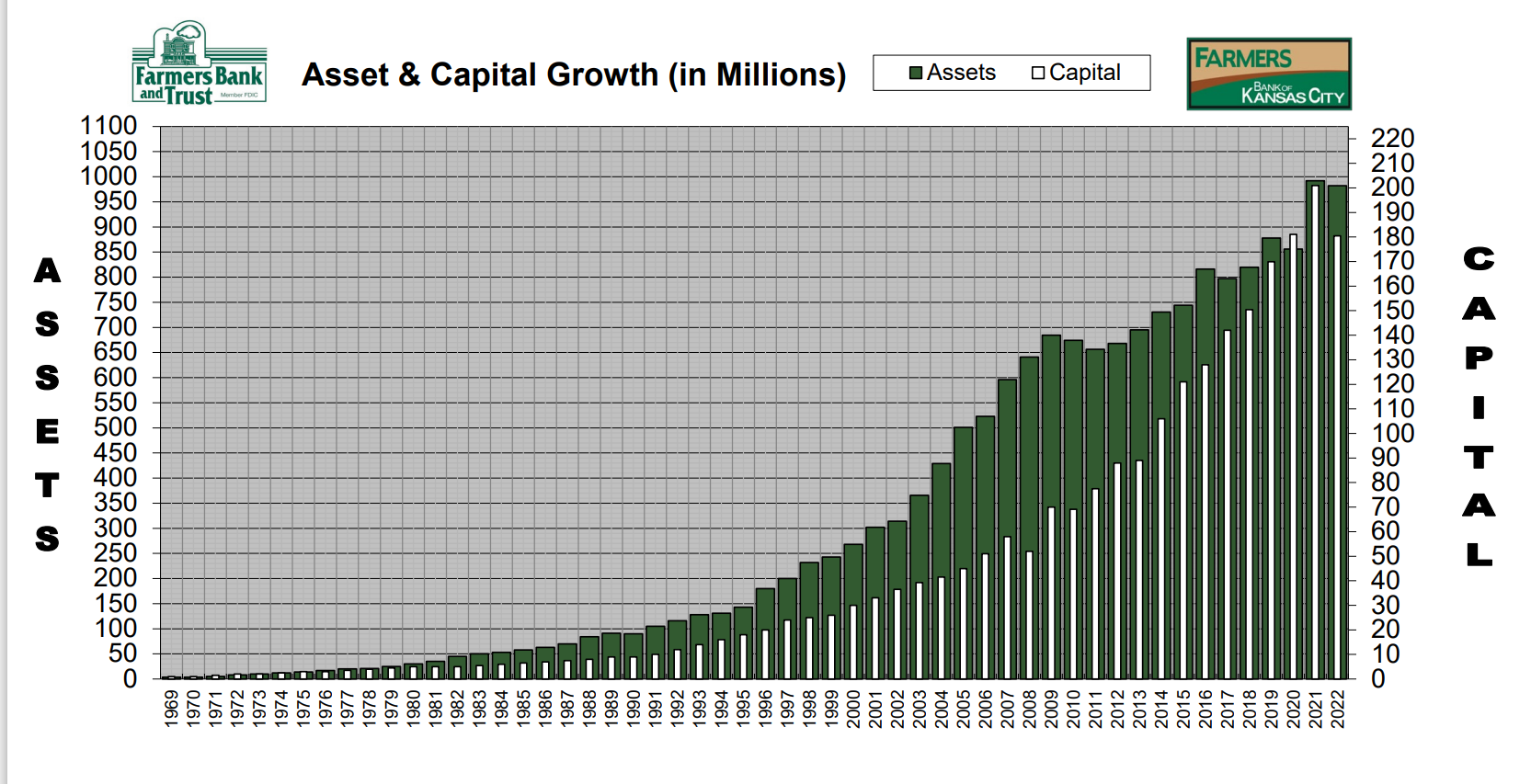 Solid Growth. Standing Strong.