FLINT Factor Award – Presented to Farmers Bank & Trust, Great Bend and Overland Park, on August 7, 2021.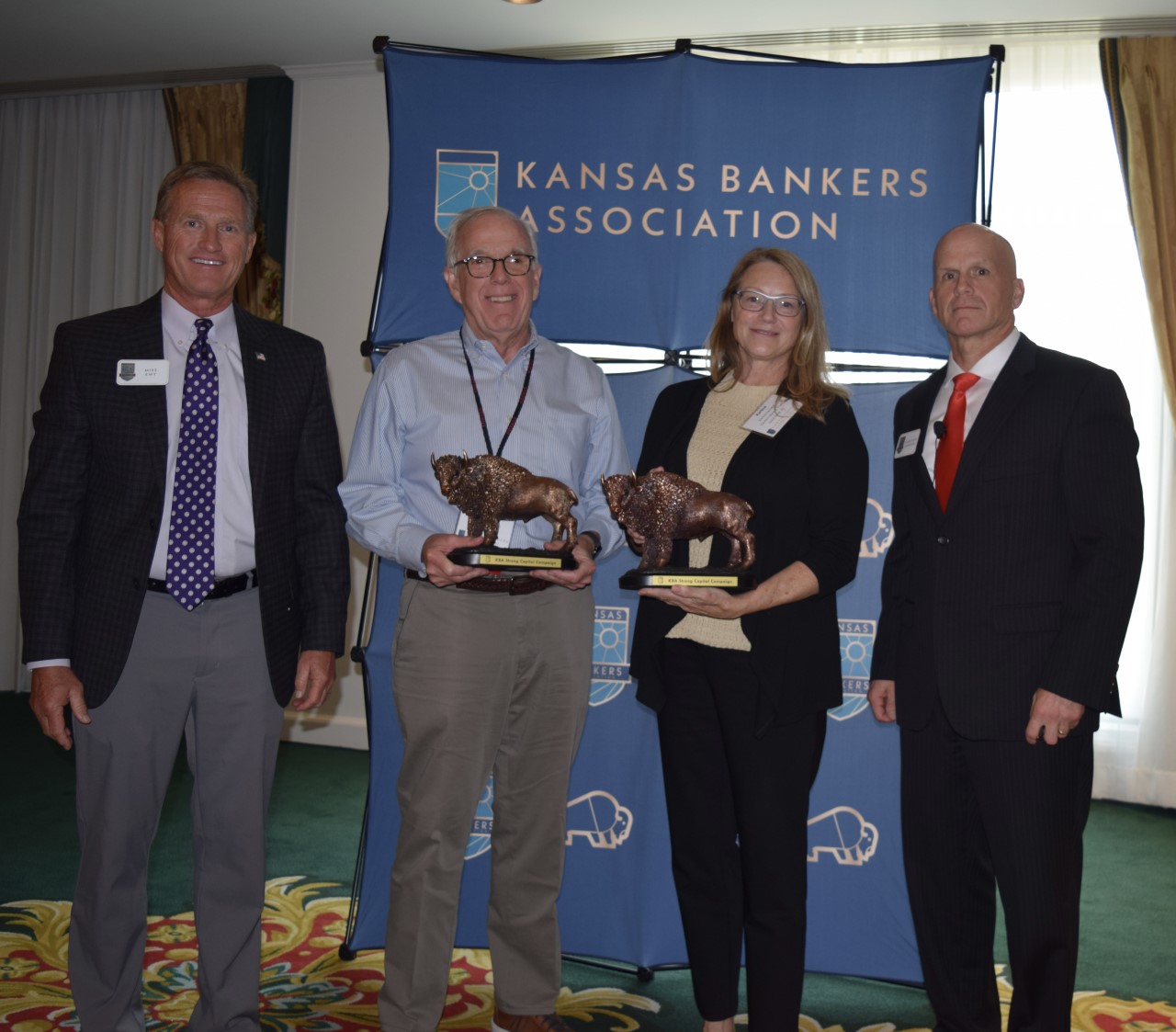 Flint, the Kansas Bankers Association's buffalo mascot, is a representation of the important role that banks play within each Kansas community. This is the true image of community bankers, which are the foundation on which excellence thrives within Kansas communities. KBA recognizes Farmers Bank & Trust as the embodiment of the Flint Factor.
Pictured: Karesa Harrison receives the FLINT Factor Award on behalf of Farmers Bank & Trust.
Celebrating 50 years of Local Ownership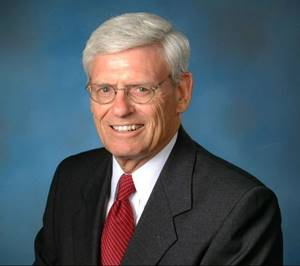 Dedication to our communities is part of our history and embedded in our core values. Farmers Bank & Trust contributes time and dollars to help improve the local communities in which we do business. We give back to our communities, whether it is education, civic activities, health and human services or support of non-profits. Our employees mentor young people, serve on boards of non-profits, care for sick and aging people and help raise awareness for important causes. We make a difference in our communities for the future and are privileged to give back to our local neighborhoods and organizations.
Farmers Bank & Trust would like to thank customers and communities for their loyalty over the past 50 years, while under the ownership of W.R. and Yvonne Robbins. Farmers Bank also celebrates 114 years of serving Kansas communities since it was established in 1907 by a group of farmers with roots in Albert, KS. Over the years, Farmers Bank continued to expand their roots started in Albert by adding branches in Great Bend, LaCrosse, Bazine, Kinsley and Larned. In 2001, the bank branched east to Overland Park and Olathe, KS. In 2004 the bank expanded their products by adding a consumer internet mortgage division lead by Monte Robbins.
Under the Robbins leadership, the bank has grown in size from total assets of $4 million dollars in 1971 to a milestone of over one billion dollars in 2021. During this same timeframe, the bank capital has also grown allowing the bank to continue servicing customers with varying loan and deposit needs.
Farmers Bank employees consistently aim high according to W.R. Robbins, "Bank employees are instrumental to successful banking relationships by serving customers beyond their expectations in all capacities." According to Robbins, "Bank leadership is outstanding and employees are highly tenured in our bank locations and sectors, all with the flagship goal of supporting customer needs with progressive products and lasting relationships."
With Farmers Bank & Trust being the only locally owned community bank remaining in Great Bend, we are excited for the future. The staff of over 145 employees are honored to work with the community leaders and economic development groups to continue to support all customers within each of the communities the bank serves.
Thank you for your support over the years. We look forward to celebrating with you.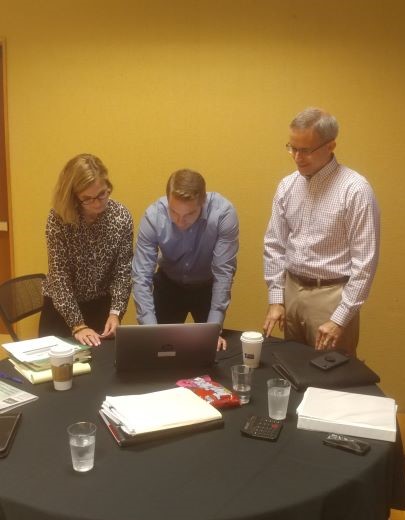 The Robbins Banking Institute hosted the Online Bank Management Contest on the Fort Hays State University campus this past month and our team made the top four, moving into the final phase of the contest. Thank you to Clark Eschliman, Brett Ferrell, Darren Friendt, and Jacinda Zerr for representing Farmers Bank of KC.
https://www.fhsu.edu/efa/Banking/obmc-2019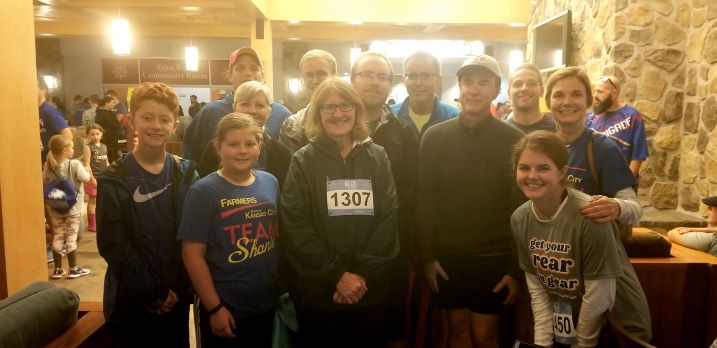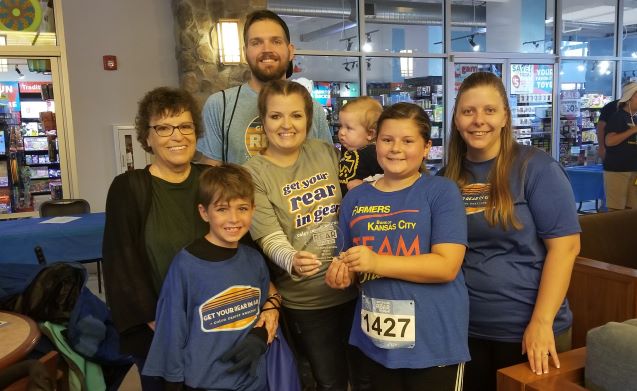 The race was a little wet and soggy but it didn't dampen the spirit and energy of the event. The morning was filled with smiles, laughs, memories shared, and inspirational messages from colon cancer survivors. For employee, Shanie's children Alex, Tiffanie and Kara were all able to attend the race. They extended their thanks and gratitude for the Farmers Bank team and our commitment to Shanie's memory.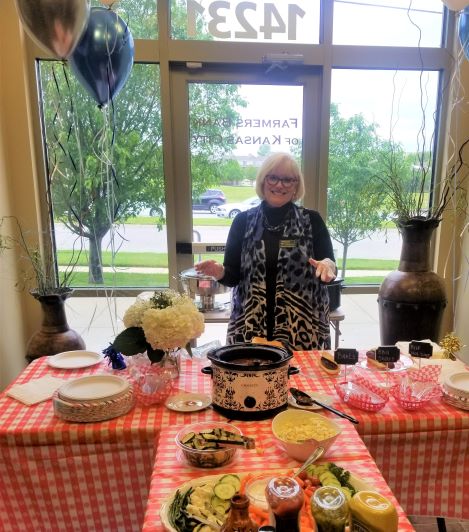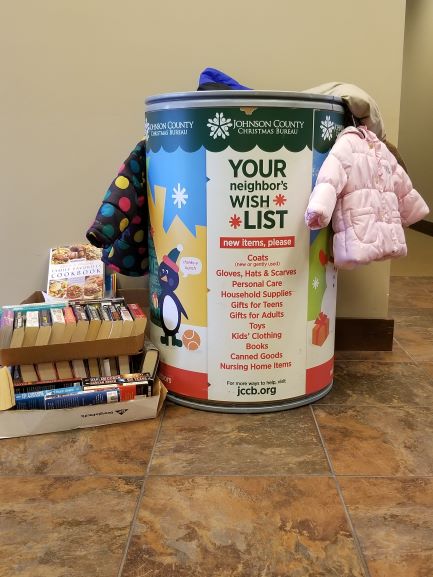 We featured the Johnson County Christmas Bureau for donations at our Spring Open House. We will have a collection barrel in the Bank lobby the entire month of May. Coats, personal care items, books, toys, and monetary donations are all welcome. The Bureau helps nearly 12,000 low income Johnson County neighbors. They provide warmth and support during the winter holiday season to these families.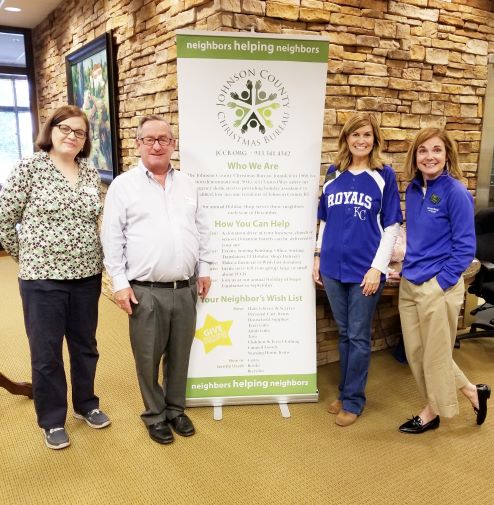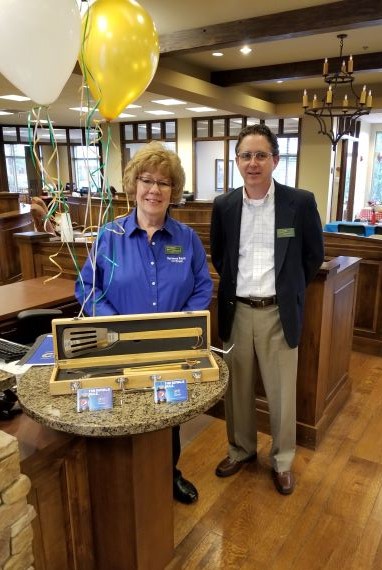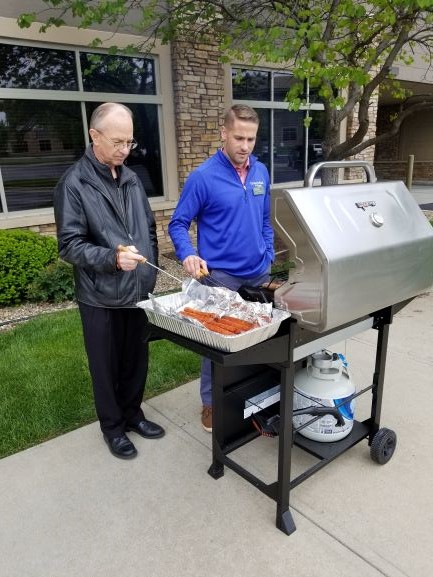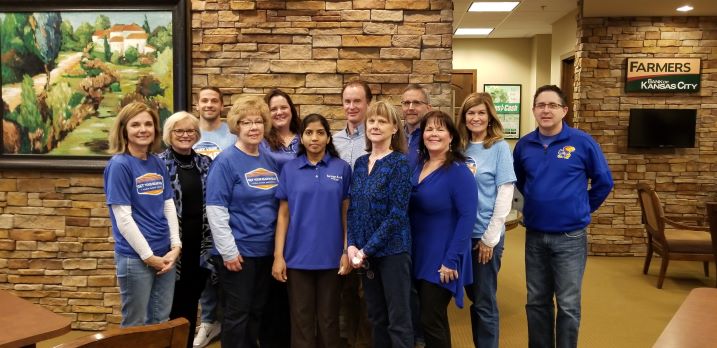 March is National Colorectal Cancer Awareness Month and we wore blue to show our support. Each year we participate in the Get Your Rear In Gear through The Colon Cancer Coalition in honor of our former employee, Shanie Hepler.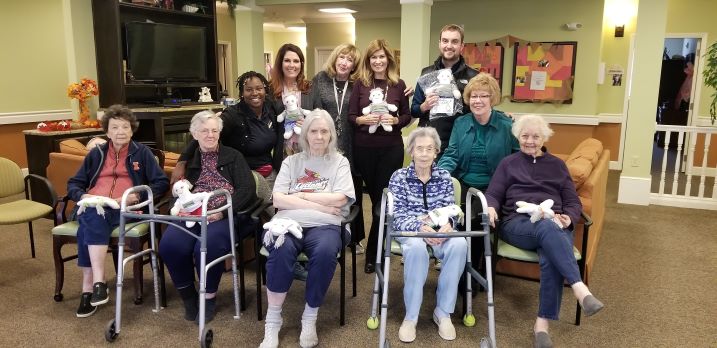 We stopped by a memory care facility and gave out Shadow Buddies to each resident to have. Shadow buddies are cuddly, plush Buddies that the residents are able to keep with them.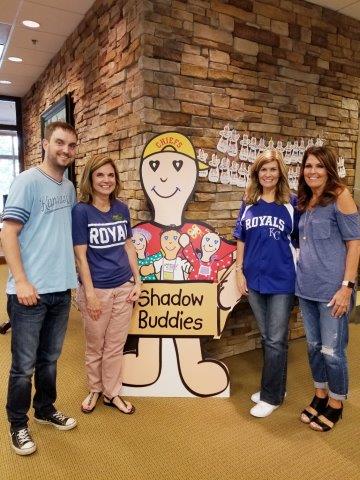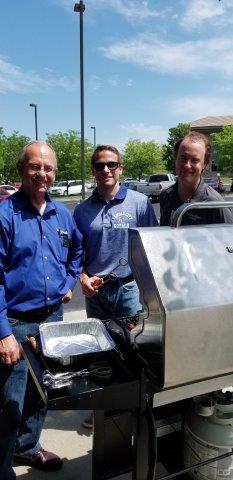 Working with the Shadow Buddies Foundation, we helped get Shadow Buddies ready for delivery to children with severe illness and disabilities and also their Senior Buddy Program. This fun project gives children and senior citizens a comforting "buddy" to keep with them. Donations to the charity were made by the bank, employees, and customers! The event was complete with a cookout and popcorn!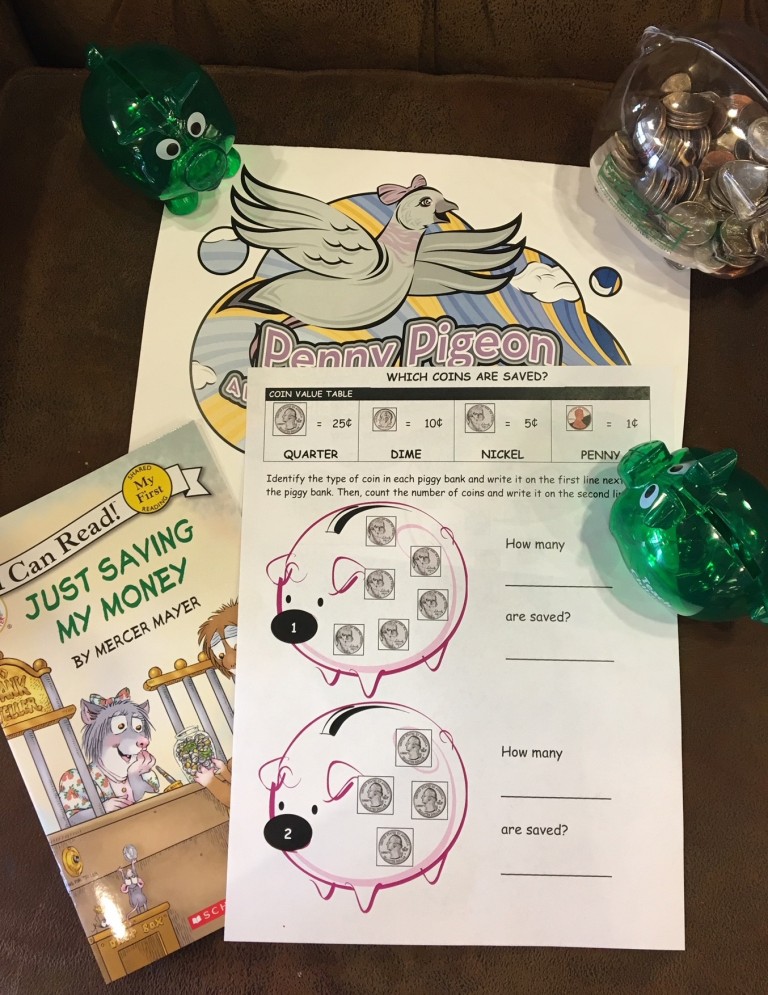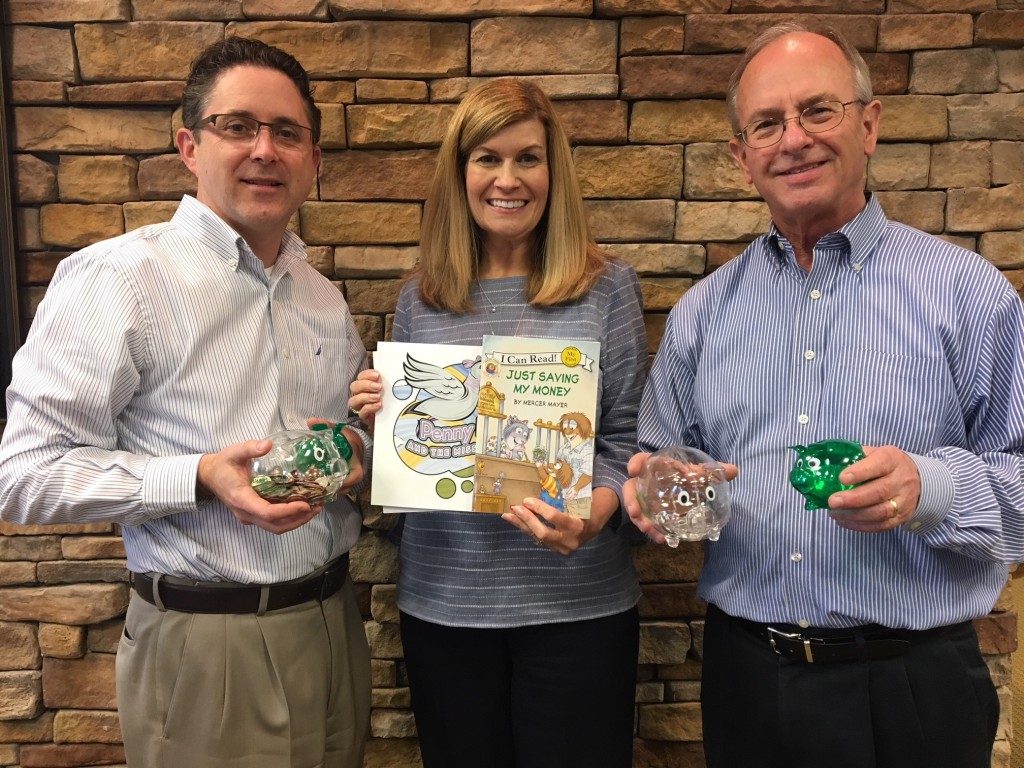 Financial education for our youth is so important. In conjunction with the Teach Children to Save program through the Federal Reserve Bank of KC, we went around to 5 Olathe Elementary Schools and spoke with the kids about savings goals, money recognition and math. We enjoyed partnering with local schools and helping students learn about savings and financial skills.
Farmers Bank of KC partnered with the Good Samaritan Society to install tub rails in the bathrooms at the Olathe Towers and College Way Village, a HUD sponsored senior community.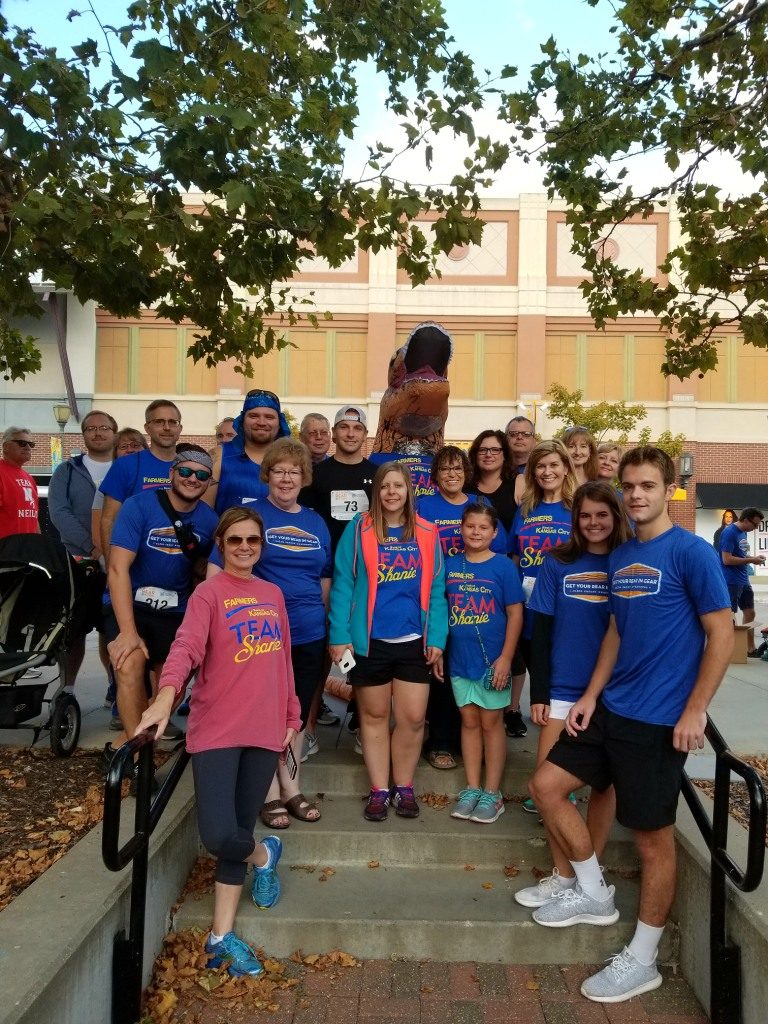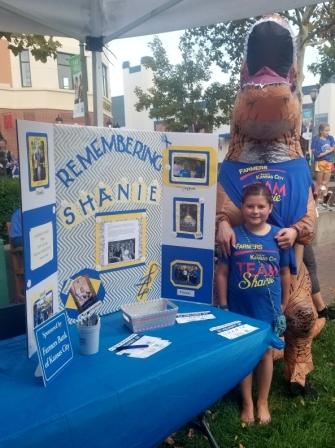 Farmers Bank & Trust has raised over $25,000 over the past five years participating in the Colon Cancer Coalitions KC 5K walk/run. Coming out as the #1 fundraiser all five of those years.
Team Shanie was formed to raise awareness for colon cancer and is continued in memory of our former employee Shanie Hepler.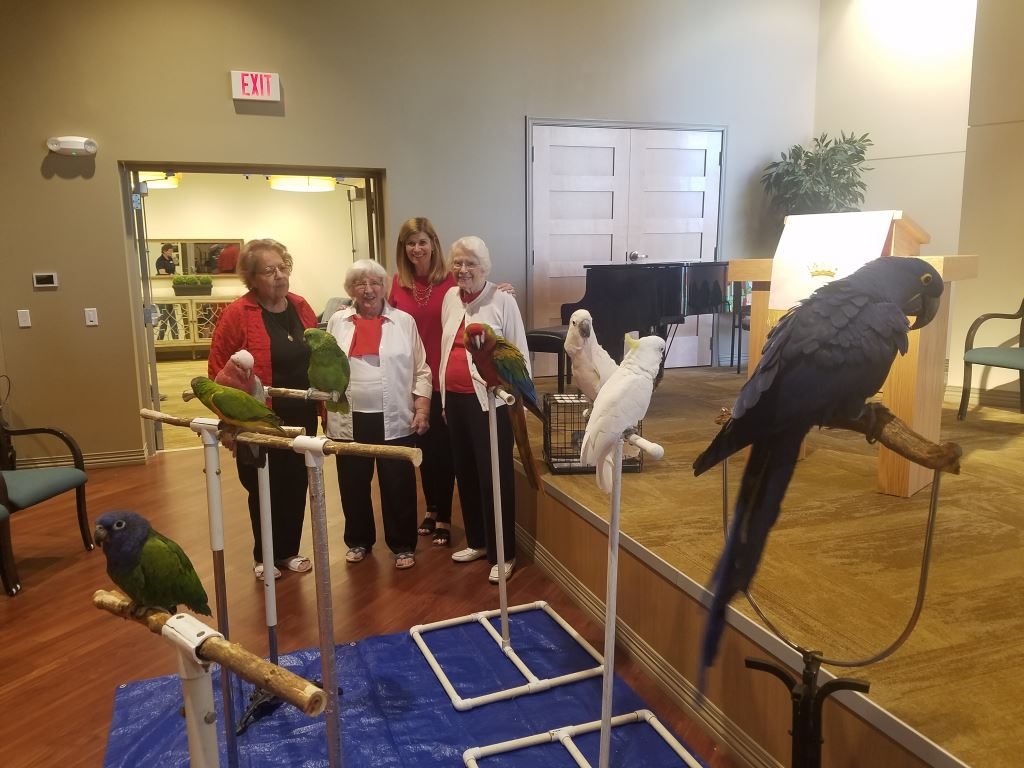 We hosted Rare Jewels of the Rainforest show featuring rare and endangered birds. The talented birds provided a show that was educational and entertaining for all. The show was held in June at Cedar Lake Village.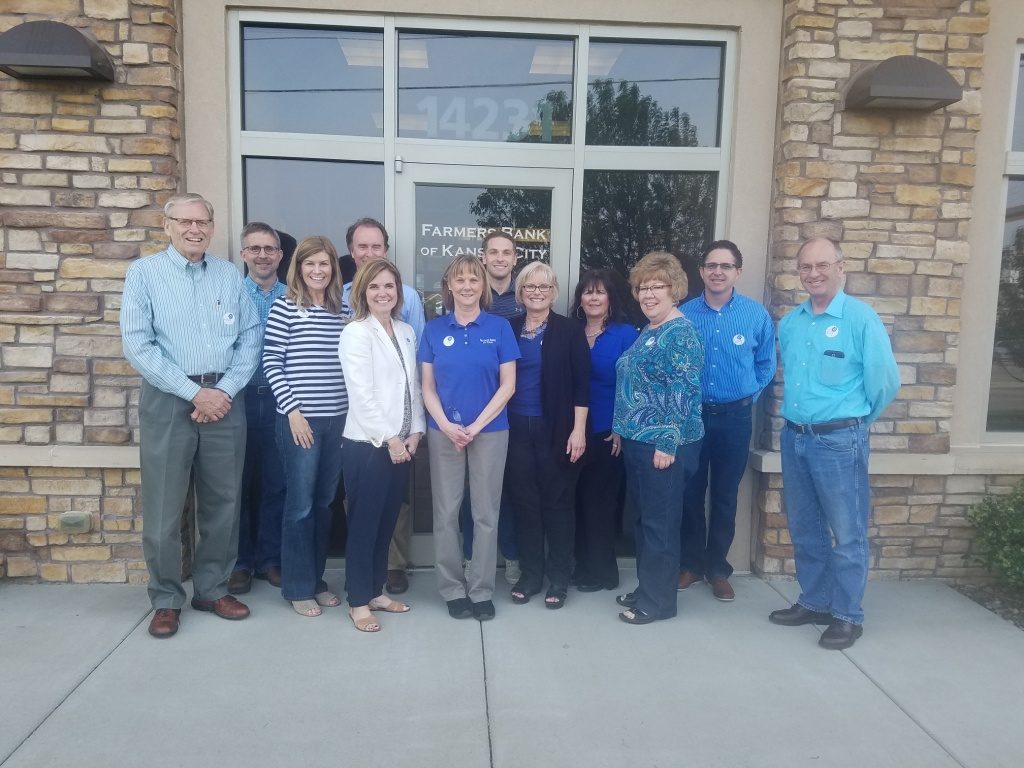 In honor of Child Abuse Prevention Month, we participated in the Kansas Children's Service League's Jean/Wear Blue Day.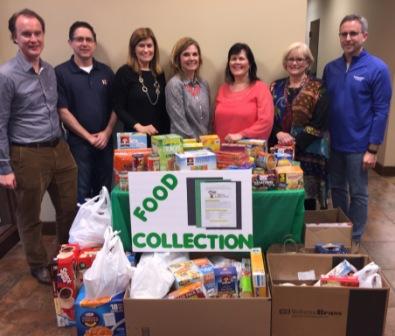 Farmers Bank of KC collected food items for the Olathe Public schools BackSnack Weekend Program. The program provides food items for when school is not in session.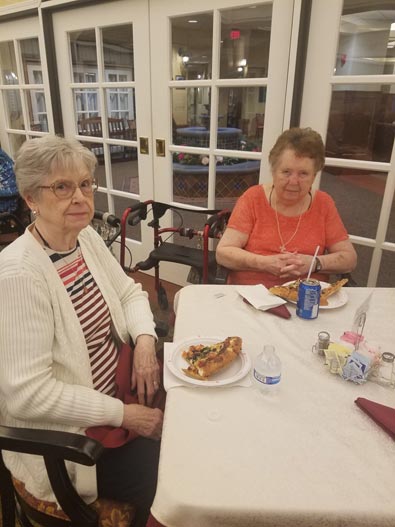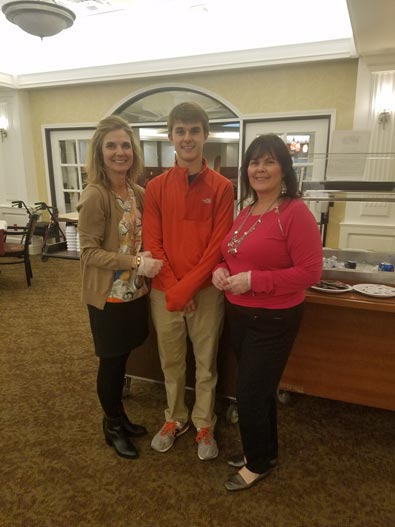 Farmers Bank of KC hosted a customer appreciation pizza party at Cedar Lake Village providing food, games, and door prizes for 55 customers and residents.